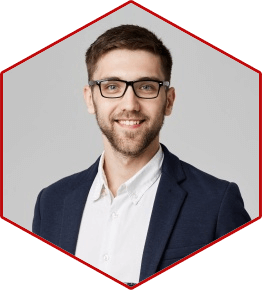 BRIEF BIO OF THE PRESIDENT DR. J. BILLY BEAUFILS, PhD, LPC, NCC
A child of the most beautiful city of Haiti, I speak of course of the city of Queen Anacaona, Dr. Beaufils is therefore a Leoganais. He is the second son of Albert and Imercie Beaufils. Born of a Christian family, Beaufils grew up and spent several years at the Baptist station of Bois-Piquant (PAP), followed by the first Baptist Church of Port-Au-Prince (where parents were members) and later at the Evangelical Baptist Church of Bourg Champagne, before leaving Haiti for the United States of America in 1989. His parents, Mr. and Mrs. Albert Beaufils, raised him to love God, respect him and be always ready and available for God's work. Dr. Beaufils began preaching the gospel of Jesus Christ at the age of 15 after giving his life to Jesus Christ as his Lord and Savior and having received water baptism.
Dr. Beaufils left New York City to settle in Philadelphia in 1997 where he served as an associate pastor at the Haitian Tabernacle. In April 2000, Dr. Beaufils founded the Coalition of Young Christians in Pennsylvania, Inc., serving thousands of young Haitian-American year-round with spiritual, social, educational and recreational activities in Philadelphia and Vicinity. In 2002, the Lord led Dr. Beaufils to bring the Haitian pastors together where he founded the Haitian Clergy of Philadelphia representing more than 60,000 Haitians in Philadelphia and Vicinity. While serving as associate pastor at the Haitian Tabernacle Church and president of the Haitian Clergy in Philadelphia, Dr. Beaufils was also the chairman, programming director and co-owner of Radio Vision Céleste (88.5 FM, SCA) until the Lord moved him to Georgia in November 2007.
Dr. Beaufils studied at New-York Theological Seminary, International Theological Seminary of CA, Temple University and Biblical Theological Seminary (Missio Theological Seminary) of Pennsylvania. Dr. Beaufils earned a double doctorate degrees in Theology and Psychology. Dr. Beaufils's only desire is to serve the Kingdom of God with all his heart, all his mind, all his soul and strength, and to equip the people of God. Dr. Beaufils is the current President of the Haitian Ministry Theophile Church In Christ, Inc. overseeing 15 churches and 2 schools across the United States and Haiti. Dr. Beaufils is the husband of the most beautiful woman in the world Sherley who is his rock, his best friend, his confidence, his prayer partner and his queen for over 16 years. Dr. Beaufils is the father of three beautiful princesses (Imercie, Imani and Isabelle), he is a Psychologist practicing Individual and Psychotherapy for over 24 years and continues to serve the people of God throughout the United States and Haiti.