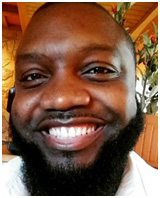 By: Pastor AquilasZephir, B.S.R.E (Bachelor of Science in Religion & Evangelism)
Every human being that walks on this earth; individuals in our present, people from the past, and those who will live in the future – all have, all want, and will chase after one single thing, Peace. This remarkable phenomenon occurs not because of the intrinsic value in peace ("the reason for"), but rather in its perception ("the feeling of") peace. Unfortunately, and sadly, this deficient appraisement and pursuit of this "feeling"is misguided. And, without the proper vantage point of the Christian purview, humanity will seek and never find peace, for it is enclosed in the spiritual core and the lens of the Holy Scriptures.
Peace is not the feeling of calmness, but rather the reason for being in a state of calmness. To clarify, peace is not backed by a feeling, peace is backed by a reason. The Bible says in Luke 2:11-14:
"11 For there is born to you this day in the city of David a Savior, who is Christ the Lord. 12 And this will be the sign to you: You will find a Baby wrapped in swaddling clothes, lying in a manger. 13 And suddenly there was with the angel a multitude of the heavenly host praising God and saying: 14 "Glory to God in the highest, And ON EARTHPEACE, goodwill toward men!"
According to the Bible, and according to human experience, our earth is surrounded by the opposite of peace – disturbance. Since the beginning of time humankind alike have turned and spilled the blood of one another, hated groups of other humans based on their culture, religion, traditions or skin color. These same people steal what does not belong to them, hurt the masses, all for selfish ambitions and greed. Yes, we the humans, have caused civil unrest, death, division, dissention, destruction and global wars over our egotistical philosophies and desires. These cynical behaviors have left humanity seeking that one thing it so desperately needs – PEACE.
In Luke 2:14, the Angelic multitude who stated "Glory to God in the highest, And ON EARTH PEACE…" reverberated the profundity of our void. What the Angels communicated in the proclamation upon the birth of Christ Jesus, was rather the source or the reason for peace on earth to all men. But, the peace that we expected is different from the peace that had come. Jesus says in Matthew 10:34: "Do not suppose that I have come to bring peace to the earth. I did not come to bring peace, but a sword."
Jesus is saying, the peace he brings will be a tangible righteousness of God that will disturb the unrighteousness of the evil in men (our search for peace through our feelings, at all cost). Jesus is saying, He did not come to assimilate with this wickedness, He came to expose, defeat and rule over it (our sin). Jesus explains in John 16:33 "I have told you all this so that you may have PEACE IN ME. Here on earth you will have many trials and sorrows. But take heart, because I have DEFEATED the world." Therefore,Peace is not a feeling of calmness, Peace is a reason we have to be in a state of calmness. Now, to better clarify, Jesus is the reason we have forour PEACE. Jesus embodies the true nature of peace, in that, peace is enveloped byHope.
In Romans 5, we find that Hope never disappoints, because Jesus has given us hope by His Holy Spirit. Through the birth of Christ, and His Sacrifice on the Cross of Calvary, we now have access to Peace with God. This Peace is our reason for calm in the storms of life. Though we may face a temporary hell on this earth, we will experience heaven with Jesus Christ in PEACE forever. This is why Philippians 4:7 says, "And the Peace of God, which transcends all understanding, will guard your hearts and your minds in Christ Jesus." Peace has a source, and that source is the savior JESUS CHRIST of Nazareth; savior of all men on earth who call on His name for Peace eternally.