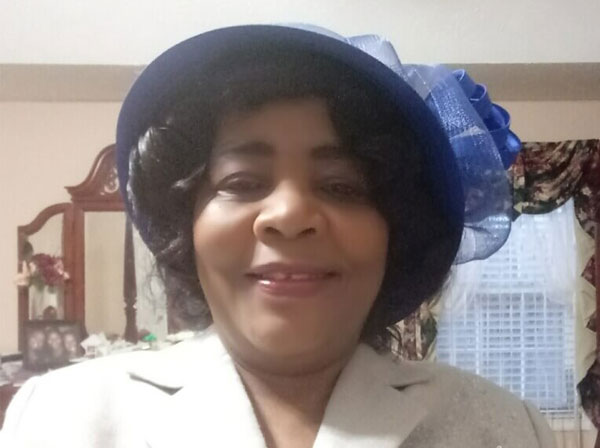 I was born in Jacmel,Haiti where I attended Celie Lamour Lycee. I came to the United States in 1975 to join my family in New Jersey. While I was a student at Essex County College, I worked as a photo developer for Trufoto Company. I met my sweetheart Max Mathis, Jr in New Jersey and we got married and had three beautiful daughters Natalie, Melissa, and Alexis. I'm also blessed with three grandsons Jeremiah, Jayden, and Jacob. As a military family, we moved constantly to wherever my husband was stationed. Our first relocation was to North Carolina, then to Germany where we were able to call home for about 7 years. While in Germany, I worked for the Department of Defense in finance. In 1993, I moved to Georgia and worked in healthcare for 18 years.
hat same year I joined my beloved church, Haitian Ministry, where I surrendered my life to the Lord.  Haitian Ministry played a pivotal role in my growth as a Christian. There is no greater experience then to be a servant of the Lord, I demonstrate my love for God through acts of service to others. Under God's guidance, I am still growing spiritually and each day I become closer to God. But grow in grace, and in the knowledge of our Lord and Savior Jesus Christ. To him be the glory both now and forever… 2 Peter 3:18

The military life nurtured my love for traveling. While in Europe, I was able to explore different countries and experience different cultures. I have had a few adventures and sight-seeing experiences across Europe. My mother passed her love for cooking to me. I take pride in providing delicious meals to my family and friends. I love entertaining and providing a fun atmosphere for my guests. I also enjoy sewing and spending time with my grandchildren. My favorite sport is tennis and I am a professional at a card game called basique.My journey through life has taken me to many places, I have met many people, and my experiences have molded me into the Christian woman that I am today. I can confidently say that as God as my foundation I am exponentially blessed. I live my life as a walking talking example of how to include the Lord in everyday activities. I am truly happy to have Jesus Christ as my savior and head of my life and my family.