Theophile MUST Keep Running Toward The Goal!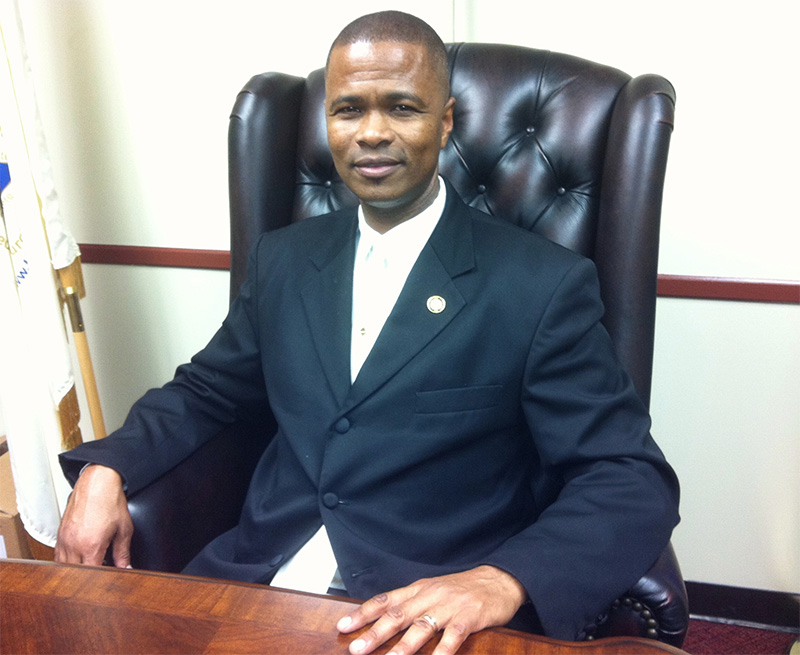 Rev. Dr. J. Billy Beaufils PhD, LPC, NCC President of HMTCC
Greetings fellow Pastors, leaders and members! I wanted to take this time to wish all of you a Joyous and wonderful Christmas. This season reminds us that God transcended time and space to give us His best gift, Jesus to reconcile humanity to Himself. Merry Christmas to all of you in Jesus' name!
A runner never looks back at who is behind him in a race, lest he trips, and he falls on his face. Instead, he is intent upon the target up ahead. Haitian Ministry Theophile Church In Christ (HMTCC) has been moving forward steadily the last 38 years but has encountered stops, derailments, bumps and needed a readjustment in keeping its head straight towards the goal set by its founder, Roland Joseph. A lot of work has been done and much more is needed to be done now to reach our objective. HMTCC must always assess its leaders for effectiveness; make the necessary changes to allow innovative ideas to help us move closer towards the goal and make room for the newer generation to come on board to prevent the dream from dying with the goal.
Paul didn't look back, so we should not look back or mix old wine with new one. We must make a conscious effort to choose to look forward so that we may leave a legacy for our children and grandchildren. We can't run the race looking backward, using the same unproductive ideas. We can only use what happened to us and make it work for us. We may sprawl along the way, and we may need some encouragement and comfort but we must continue to fight for what is right and beneficial for Theophile. I am inviting all of you leaders to summon your gifts, talents, abilities and resources to fulfill your God given destiny. We always put a 110% effort in our personal endeavors, businesses, and affairs, why give God the rest and not the first? Put aside personal needs, preferences, position, status and Run with perseverance, and let us stride together toward the goal. I encourage all of you my beloved, to be steadfast, working better and better in the Lord's work, knowing that your work will not be in vain in the Lord. (1Cor 15: 57-58)